About Us
We believe in the potential of small towns.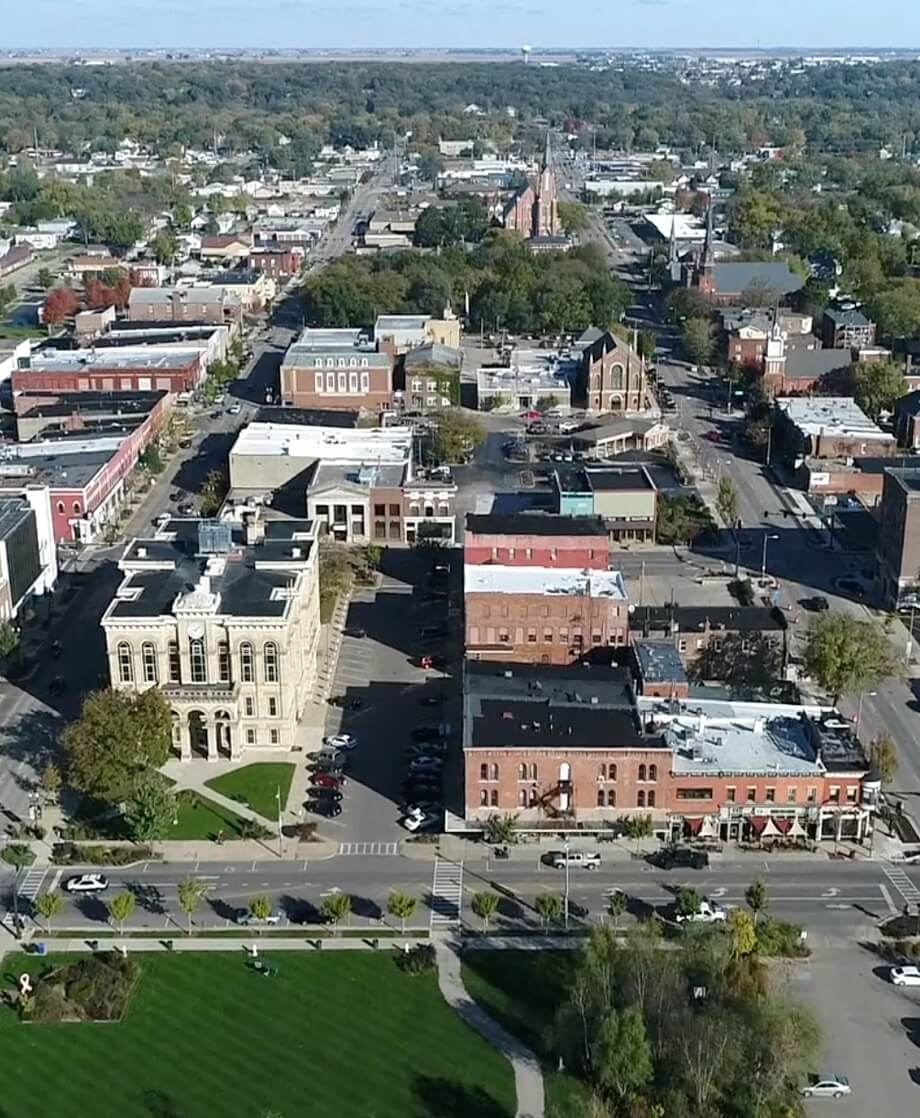 America's great successes were built on the dreams and hard work of her citizens, not just in the big cities, but in small towns and communities across the country. Our own story shares these common roots, finding our beginnings with two German immigrants who settled in LaSalle, IL in the mid 1800s and started their business smelting zinc. From that first business endeavor came Carus Chemical in the early 1900s which is still operational today.
But our story doesn't end there. We wholeheartedly believe in vibrant futures for small towns. We know first-hand the economic potential that small towns can have and the importance of helping families build a better life right here in our own backyards. That's where our work comes in.
We strive to be the catalyst that helps communities across the Midwest boost their local economies and get to work making their dreams a reality not only for themselves but for their families. Whether it's creating new downtown residences, establishing a local craft brewery or restaurant, or restoring a landmark hotel, we aim to help small towns across the Midwest become stronger than ever and contribute to creating new jobs and a quality of life, encouraging more people to stay, build their careers, and raise their families.
Our Beginnings
The Carus family has been invested in small towns since 1915 when Carus Chemical first began in LaSalle, IL where it still operates today. Fast forward to 2010 when CL Enterprises was born. C and L are the initials of the husband and wife team of Inga Carus and Peter Limberger, two wonderful individuals who share in the love of promoting small towns and want to see them flourish.
Through CL Enterprises, Peter and Inga have built new and creative businesses (like CL Real Estate Development) and enjoy finding new ways to develop properties, create jobs, and invest in local arts, businesses, education, and tourism in small towns across the Midwest.
Meet Our Team
Our small-but-mighty team spans two states and is comprised of the most creative visionaries in the Midwest. When we come together as a team, each one of us brings years of top-tier experience to the table to execute our projects with ambition and flair.